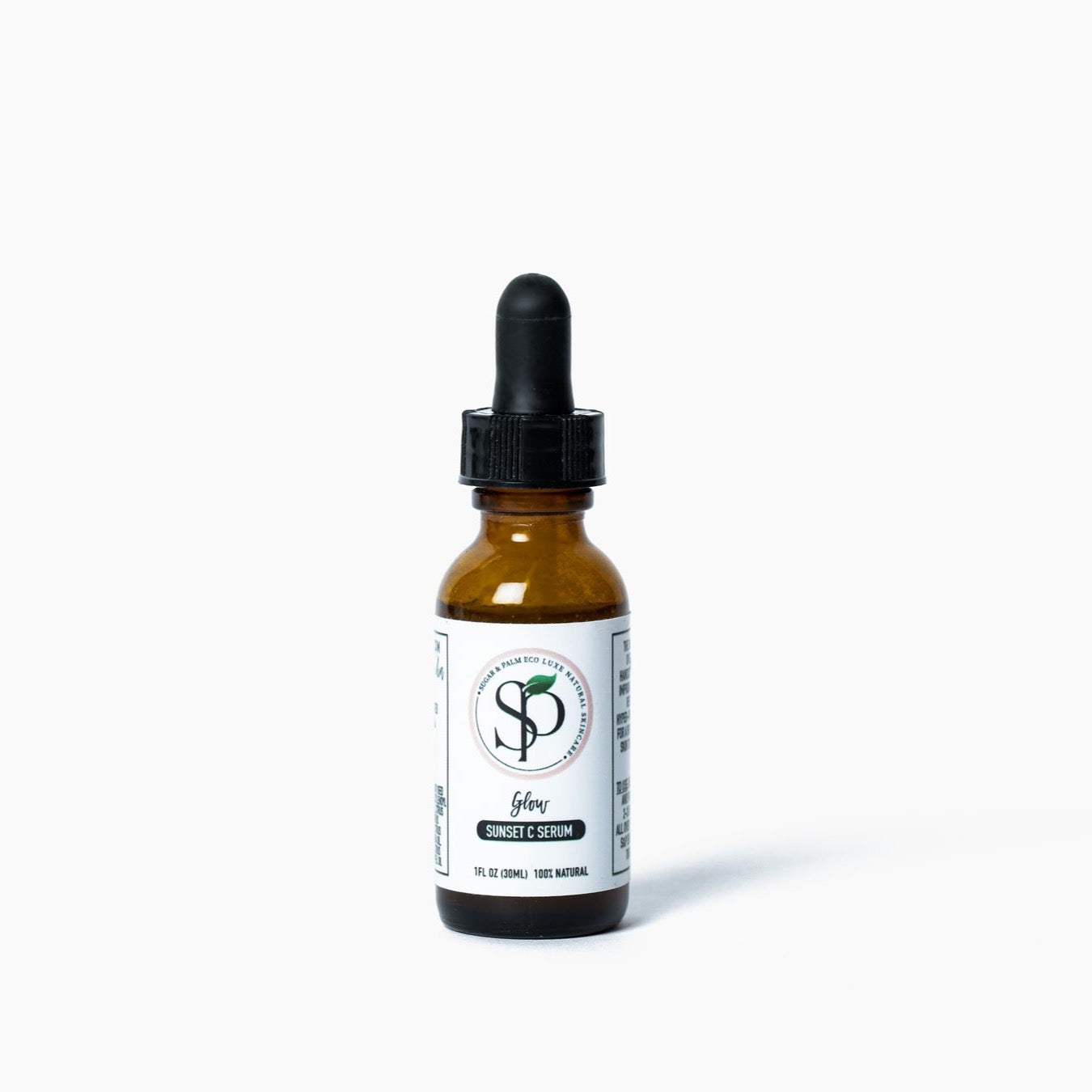 GET INTO THIS GLOW!
The S&P SUNSET C SERUM is 100% Natural and handcrafted in small batches to  reduce discoloration, improve elasticity, and hydrate your skin. Our oil-soluble Vitamin C is amazing because it easily and deeply penetrates your skin to deliver a revitalizing glow! 
KEY BENEFITS:

 
• Improves the radiance of your skin and balances pigmentation
• Improves skin firmness and texture
• Lightweight 
HOW TO USE:
•  Every sunset(PM), after cleansing with your Herbal Cleansing Milk and polishing with your TreatMINT Face Polish - on WET skin, massage 2-3 drops of Sunset C Serum in an upward motion into your skin. 
INGREDIENTS: Squalane, Tetrahexyldecyl ascorbate, Undecylenoyl phenylalanine, D-alpha tocopherol (vitamin E),  Commiphora myrrha (Myrrh), Boswellia serrata (frankincense)
1 oz