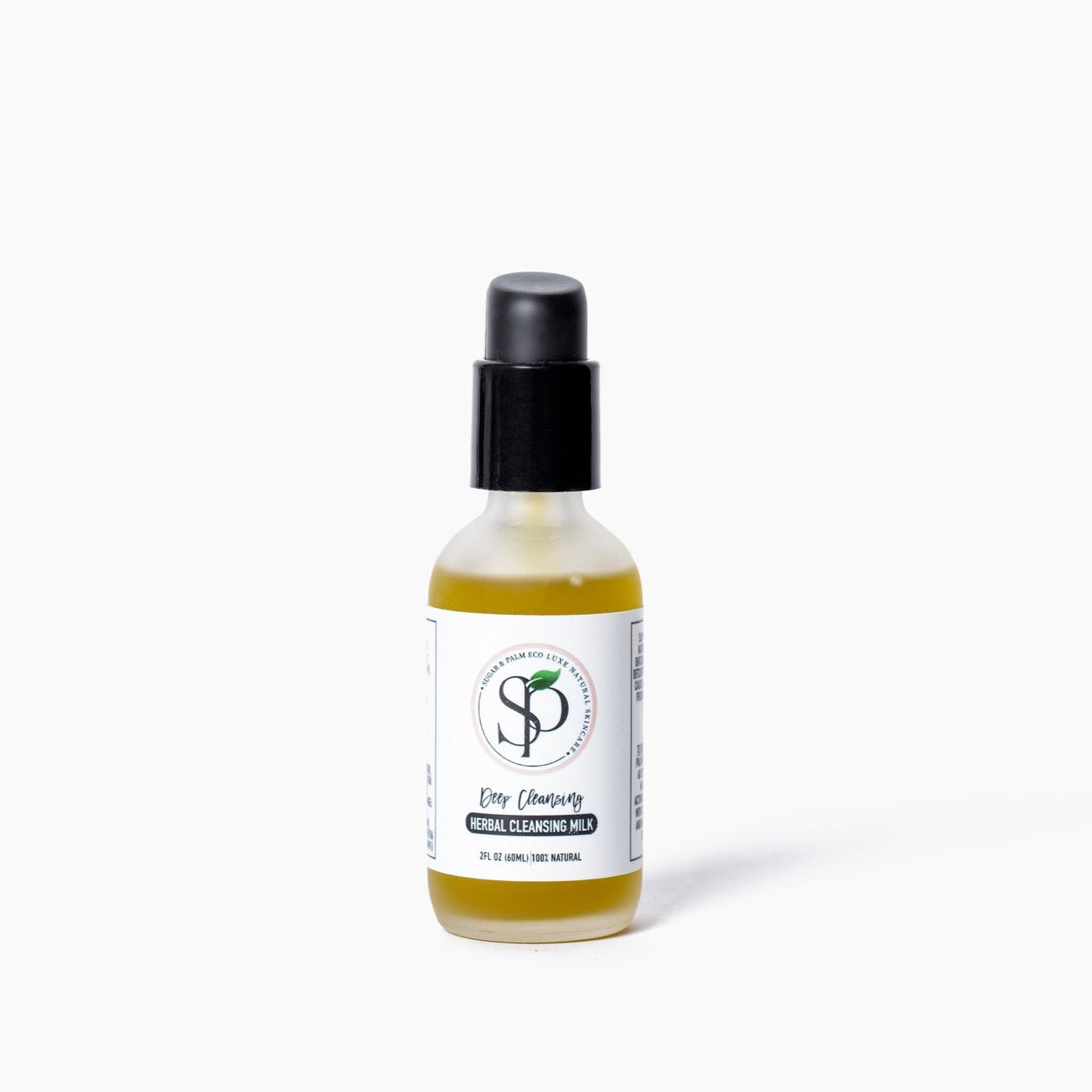 YOUR FAVORITE OIL CLEANSER!
The S&P Herbal Cleansing Milk is 100% Natural and handcrafted in small batches to detoxify the skin, melt away impurities, and control excess oil production.  It's powered by the rich fatty acids of CS seed oil along with the anti-inflammatory, antibacterial, and anti-fungal properties of Castor Oil. This super duo along with our powerful essential oil blend will cleanse, heal and nourish your skin. 
KEY BENEFITS:

 
• Gently cleanses impurities from your skin without over-drying.
• Heals your skin with high fatty acids and ricinoleic acid content that help to treat and fade blemishes
• Balances your skins natural oil production while also hydrating it  
HOW TO USE:
• Into dry palms, dispense 3-4 pumps of cleansing milk and massage onto a dry face for a minimum of 60 seconds (set a timer if you have to).
• Next, add water to your palms or mist your face and begin massaging your face in a circular motion to emulsify the oil.
• Then, lay a dampened, warm (white cotton) washcloth on your face to open your pores and begin to remove the cleansing milk and impurities in an upward swiping motion. 
INGREDIENTS: Cold-pressed unrefined CS Seed Oil, Unrefined Ricinus Communis Oil (castor), Cold-pressed Citrus Sinensis (orange), Melaleuca Alternifolia (tea tree), (geranium), (rosemary), (peppermint) 
2 oz